NEWS from September 2022
FIXED JACK COMPETITION - 18th September 2022
This year's Fixed Jack Competition was won by David Cooper, Chris Wooton, Peter Stokes and Tony Smith. Our photograph shows Chris, Peter and Tony receiving the Fixed Jack winners Shield. Well done to our winners and all the teams who played in the competition..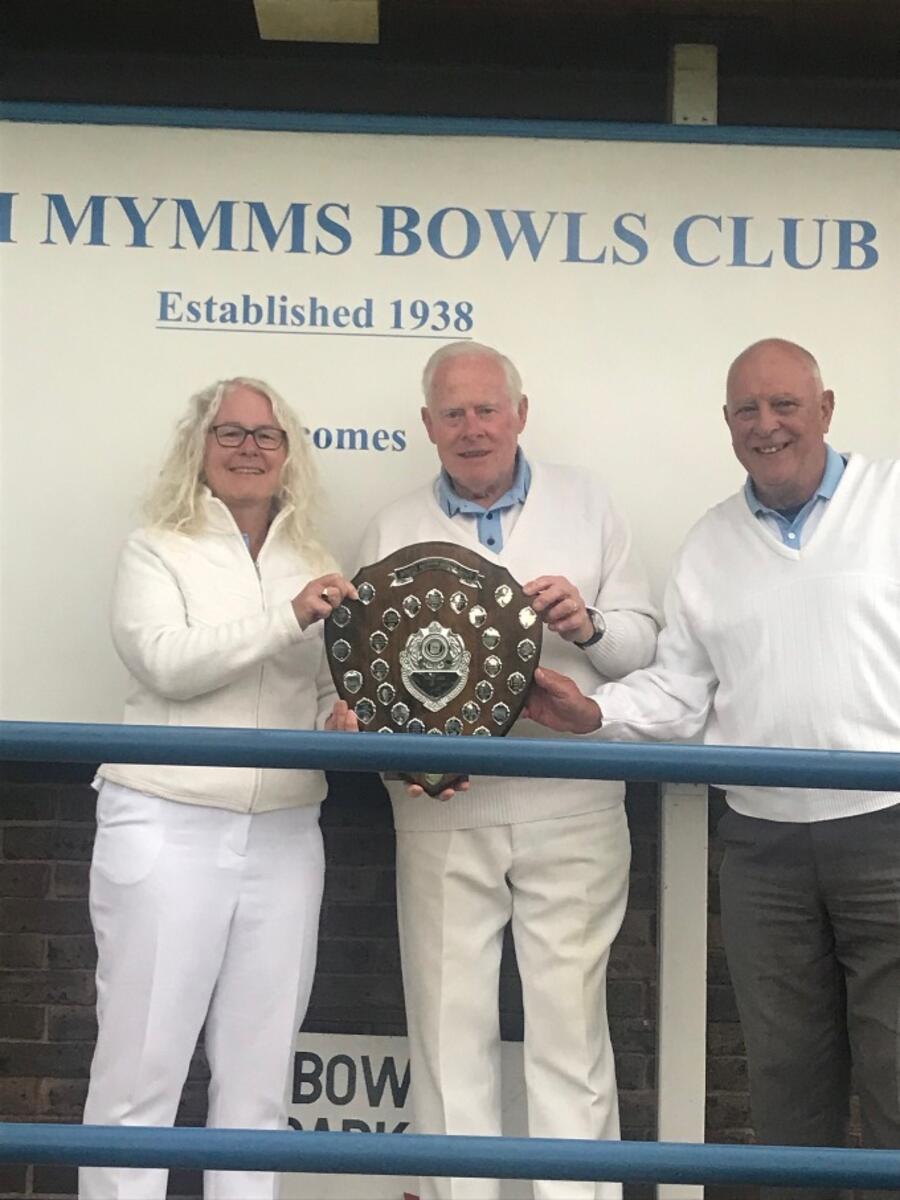 SADBA CHARITY GALA AT NORTH MYMMS - 6th September 2022
Once again some 24 mixed triples teams from the District Clubs met to play in the Annual Charity Gala for the coverted Strofton Trophy, this year held at North Mymms.
The day started off well in dry weather but later was punctuated with a few heavy showers, but this not dampen spirits. Great sportsmanship and bowling on the day gave a close result with the honours going to John Bell's team (from Batchwood) with 52 points, with two Hatfield teams close behind led by Richard Lush (50) and Peter Crouch (48).
Well done to all and a special thank you to the generosity of the bowlers and visitors. From the spider, cakes sales, doantions and the raflfle some £750 was raised for the President's Charity Dementia UK. A great result.
The short video below taken at the start of the Spider was taken by Tracy Woods of North Mymms. Other pictures will be added as they become available.